Personal Injury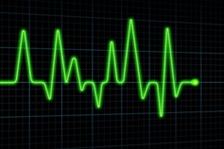 Alley, Clark & Greiwe is a full service personal injury law firm in Tampa. We focus only on civil law, and we represent plaintiffs in Tampa and throughout Florida who have suffered serious personal injuries or death as a result of the negligence of others. We also handle a vast range of cases dealing with defective medical devices and drug products.
Our legal team has over three decades of experience and a very impressive track record in representing persons and family members in serious injury and wrongful death cases in the following practice areas:
We work closely with our clients throughout the litigation process and are committed to obtaining the maximum compensation available. Each client is assigned a Tampa personal injury attorney who is responsible for prosecuting the case and regularly communicating with the client. At the same time, our attorneys work as a team, drawing upon their combined knowledge, training, and skills to provide our clients with decades of litigation expertise.
There is no charge for our legal consultation and there are no upfront costs owed by you. At Alley, Clark & Greiwe, we handle all personal injury cases on a contingency fee basis. That means there are no fees or costs owed unless we are able to successfully resolve your case.
What to Know About Personal Injury Claims in Tampa
Each Tampa personal injury attorney at Alley, Clark & Greiwe has extensive experience representing clients seriously injured due to car accidents, medical malpractice, defective medical devices and drug products, and other catastrophic events. Each and every case is different, so you need to hire a lawyer who has experience and extensive knowledge about Florida personal injury law.
With every lawsuit, there is a specified time period in which a claim must be filed. In claims involving wrongful death, it is a very short period of time. While taking legal action may not be a priority for those who have been injured or lost a loved one, it is important to consider retaining a lawyer as soon as possible if you have been seriously harmed or injured due to the negligent action of another. Sadly, people often take steps or make decisions following an accident or injury that damage their case or even leave them without the right to sue for compensation. If you've been injured, you need to hire an experienced personal injury attorney so your legal rights are fully protected.
Contact Our Tampa Personal Injury Law Firm
If you or someone you love has been injured, please contact an experienced Tampa personal injury attorney at the law firm of Alley, Clark & Greiwe for a consultation regarding your legal rights. There is no charge for our legal consultation. If we accept your case you will pay us nothing unless we make a recovery for you.
Tampa Injury Attorneys Recognized for Excellence
On November 3, 2014, U.S. News Media Group and Best Lawyers® released the 2015 "Best Law Firms" rankings by state. We are proud to announce that for the fifth consecutive year Alley, Clark & Greiwe has been recognized with a "First Tier" ranking in the Tampa metropolitan area in both medical malpractice law and personal injury litigation. Achieving a high ranking is a special distinction that signals a unique combination of excellence and breadth of expertise.
Additionally, three Tampa injury attorneys from Alley, Clark & Greiwe were recently selected by their peers for inclusion in The Best Lawyers in America® 2015: C. Todd Alley was selected in the fields of Personal Injury Litigation, Product Liability Litigation, and Mass Tort Litigation; James D. Clark was selected in the fields of Medical Malpractice Law, Personal Injury Litigation, and Product Liability Litigation; and Don Greiwe was selected in the fields of Medical Malpractice Law, Mass Tort Litigation, and Personal Injury Litigation. Previously, Don Greiwe was honored with the distinction of Lawyer of the Year for 2013 by Best Lawyers in the area of Plaintiff's Medical Malpractice Law.