Tampa Essure Lawyer
Helping Victims Recover Just Compensation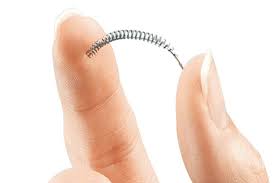 Approximately 750,000 women have been implanted with Essure (manufactured by Bayer) for permanent birth control since it was approved by the FDA in 2002.  Essure is a permanent birth control device that does not require surgery.  Since its release, thousands of women have reported serious complications to the FDA including persistent pain, perforation of the uterus or fallopian tubes from migration of the Essure device, abnormal bleeding, unintended pregnancies, and allergy/hypersensitivity reactions. 
If you or someone you love has experienced negative side effects from Essure, you may be entitled to compensation. Alley, Clark & Greiwe can help you recover the damages you deserve. Contact a Tampa Essure lawyer today to discuss your case and legal options during a free consultation.
What is

 

Essure?
Manufactured by Bayer, Essure is a small implantable birth control device. The Essure procedure does not require an incision and is implanted in an office setting.  The Essure device is a tiny metal spring-like device with synthetic fibers that is implanted by a doctor into the fallopian tubes.   Women can usually go home within an hour after the device is implanted.  Then, over a period of about three months, tissue forms around the Essure device.  Ultimately, the tissue creates a barrier which blocks sperm from reaching the eggs, thus preventing pregnancy. 
Essure Manufacturer to STOP Selling Essure By the End of 2018 Following FDA Action in April 2016
On July 20, 2018, Bayer announced it will pull the controversial Essure device from the market by the end of 2018 citing a decline in sales in U.S. and not because of safety issues.   Bayer stopped selling Essure outside of the U.S. last year.   After Bayer's announcement, FDA Commissioner Dr. Scott Gottlieb said, "The device has been associated with serious risks including persistent pain, perforation of the uterus and fallopian tubes, and migration of the coils into the pelvis or abdomen."
Only three months prior, in April of 2018, the FDA issued an order restricting the sale and distribution of Essure.  The FDA used its authority to require Bayer to provide a reasonable assurance of the device's safety and effectiveness. 
Additionally, following the April order, new labeling was legally required when Essure was offered to a patient. A patient and her physician were required to review and sign a document called a "Patient-Doctor Discussion Checklist – Acceptance of Risk and Informed Decision Acknowledgement" to ensure the patient understood the risks, benefits, and other information about Essure implantation.
In April, FDA Commissioner Scott Gottlieb, M.D. indicated, "We've been closely evaluating new information on the use of Essure, and based on our review of a growing body of evidence, we believe this product requires additional, meaningful safeguards to ensure women are able to make informed decisions about risk when considering this option."  Furthermore, Dr. Gottlieb said, "We take the concerns of all women affected by Essure very seriously. I've personally had the opportunity to meet with several women and hear their important concerns about this product. Despite previous efforts to alert women to the potential complications of Essure, we know that some patients still aren't receiving this important information. That is simply unacceptable. Every single woman receiving this device should fully understand the associated risks."
Essure Complications
Reports of Essure complications reported to the FDA in recent years include the following medical problems:
Additional surgeries, including hysterectomy, to remove the device and repair internal organs
Autoimmune response to the device, including fatigue, rashes, hair loss and weight gain
Chronic pelvic pain
Unintended pregnancy
Life-threatening ectopic pregnancy
Migration of the device or a device component
Abnormal bleeding
Perforation or tear of pelvic organs, including uterus or colon
Severe migraines and allergic reactions
September 2015 Advisory Committee Meeting on Essure Safety
On September 24, 2015, the FDA convened a meeting of the Obstetrics and Gynecology Devices Panel of the Medical Devices Advisory Committee to examine safety concerns about Essure.  The Advisory Committee meeting "Executive Summary" can be read here, and the panel transcript can be read here.  The Panel heard from medical experts and from women implanted with the Essure device.  Some women reported pain and other health problems after Essure implantation that are not included in the product labeling, were not observed in post-approval studies, or described in the clinical literature.  Examples include extreme fatigue, depression, weight gain, allergy/hypersensitivity reactions. Many of these outcomes were discussed at the Advisory Committee meeting and cited in docket comments that you can read in the links above.
Panel members urged the FDA to add a "boxed warning" and "Patient Decision Checklist" to the product labeling for Essure to help ensure that a woman receives and understands information regarding the benefits and risks of the device. Following the Panel meeting, the FDA ordered Bayer to conduct a postmarket surveillance study to obtain more data about Essure's benefits and risks.  More information about the Agency's case report form analysis can be found in the Summary and Key Findings document here.
February 2016 FDA Safety Update on

 

Essure
On February 29, 2016, the FDA announced that a new, mandatory clinical study would be required for Essure.  This announcement comes after thousands of complaints have been received by the Agency in recent years.  The FDA ordered Bayer to conduct a new post-market surveillance study that will provide data to help the FDA better understand the risks associated with Essure and compare them to laparoscopic tubal ligation. This includes the rates of complications including unplanned pregnancy, pelvic pain and other symptoms, and surgery to remove the Essure device. The study will also evaluate how the side effects impact a patient's quality of life.  Additionally, the study will collect information to identify why some patients do not have a follow-up test to confirm that Essure has been properly placed three months after insertion. The FDA will use the results of this study to determine if any further actions related to Essure are needed to protect public health.
The FDA also indicated that it will require changes to product labeling to include a "boxed warning" and a "Patient Decision Checklist"  so women receive and understand risks of this type of device. 
Contact a Tampa Essure Lawyer Today
If you or a loved one underwent the Essure permanent birth control procedure and experienced a severe complication from the medical device, please contact the law firm of Alley, Clark & Greiwe. A knowledgeable Tampa Essure lawyer from our legal team will help you obtain the compensation you rightfully deserve. 
Consumer Information on Essure
Click here to read the FDA's Announcement on April 9, 2018
Click here to read the FDA's Announcement from February 2016 
Click here to read the transcript of the Advisory Committee meeting in 2015