Nursing Home Abuse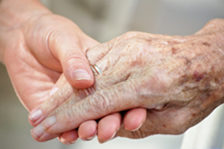 The State of Florida has the largest proportion of residents over the age of 60.  Many of those residents live in nursing homes or assisted living facilities, and the number of people living in nursing homes is expected to dramatically increase due to the significant Baby Boomer population in the United States and longer life expectancies. 
Tragically, many nursing homes across the State of Florida have been plagued with reports suggesting widespread and serious mistreatment of residents, including reports of abuse, neglect, theft of personal property, and even premature death.  There has never been a reliable, systematic study of the prevalence of elderly abuse in nursing homes, and much of what is learned comes from case studies, inspection reports, interviews with nursing home staff, and individual stories from residents and their families. The cases we see involving indignity, preventable decline, and premature death caused by neglect in some nursing homes in Florida is heartbreaking and tragic.
The Board-certified Tampa nursing home neglect attorneys at Alley, Clark & Greiwe have the knowledge and experience to fight for the rights of people whose trust in a facility has been violated.   We have successfully represented abused and neglected nursing home residents throughout the State of Florida.
Nursing Home Residents Bill of Rights
Although institutional care obviously limits a person's lifestyle and privacy, one should expect and demand high quality, compassionate, and dignified care from nursing facilities.  When individuals enter long-term care facilities, they keep their rights as citizens and gain special Residents' Rights granted by federal and state law.  These rights are outlined based on the type of facility (nursing homes, assisted living facilities and adult family care homes).  Chapter 400 of the Florida Statutes contains what is known as the Nursing Home Residents' Bill of Rights and was designed to protect the elderly and the handicapped. Click here to read Florida Nursing Home Residents' Bill of Rights.
Signs of Abuse:
The most significant preventable causes of abuse and neglect that we see are due to low staffing levels and inadequate staff training. 
If you notice any of the following signs of abuse while your loved one is residing in a Tampa nursing home, you should contact an attorney and take action immediately:
Malnutrition
Dehydration
Pressure Sores/Bed Sores
Poor personal hygiene
Unexplained weight loss
Inability to eat
Infections
Unexplained falls or broken bones
Excessive bruising
Medication errors and/or over-sedation
Improper use of restraints
Verbal abuse
Physical abuse
Sexual abuse
How to Report a Problem
Anyone can report a concern, including residents, relatives, friends, facility staff, legal representatives and other concerned citizens. Complaints may be related to the facility, its employees, or any agency or person who violates the rights, health, safety or welfare of a resident. Both federal and state laws protect any person who files a complaint against a facility from any type of retaliation.  Complaints may be filed in person, in writing or by calling Florida's Long-Term Ombudsman Program toll-free at 1-888-831-0404. To find your local ombudsman council, please click here.
Nursing Home Abuse Lawyers in Tampa
If someone you love has been abused or suffered negligence or maltreatment while in a nursing home that led to serious injuries or death, you have the right to file a lawsuit.  It is very important that you speak to a lawyer immediately to protect your legal rights.  Please contact an experienced nursing home neglect lawyer at Alley, Clark & Greiwe for a free consultation.
Helpful Consumer Information on Nursing Homes: