Vioxx Litigation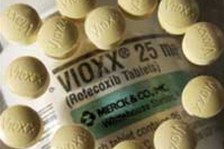 In November of 2007, representatives for the plaintiffs and Merck, under the supervision of Judge Fallon in New Orleans and other judges, recently completed over eleven months of private negotiations and have reached a tentative settlement valued at $4.85 billion that applies to most pending Vioxx lawsuits.Given the significant difficulties in successfully litigating Vioxx claims, it is anticipated that nearly all of the Vioxx claimants who are eligible for this settlement will choose to participate.The settlement is highly complex in its structure.This complexity is due to a concerted effort to ensure that the settlement funds are fairly allocated among the plaintiffs and that key issues relating to the relative values of individual claims (such as the strength of the Vioxx warning label at the time of the injury, how long and how consistently Vioxx was used by the plaintiff, the type of injury, other risk factors of the plaintiff, and the damages suffered) have been taken into consideration. 
The law firm of Alley, Clark & Greiwe was involved in the Vioxx litigation for several years prior to the drug's recall on September 30, 2004. Vioxx, manufactured by Merck, is a Cox-2 inhibitor, a popular medication prescribed for pain and inflammation resulting from arthritis and other conditions. Vioxx had sales of $2.5 billion worldwide in 2003, and is one of the most aggressively advertised prescription medications in history. Vioxx was introduced in the in May of 1999. Since then, more than 105 million prescriptions have been written, and Merck estimates that approximately 20 million patients in the have taken Vioxx. Vioxx was withdrawn due to significant safety concerns that have been present for several years. Vioxx has been linked to increased risks of heart attacks, strokes, blood clots, sudden death, and congestive heart failure. Currently, there are thousands of lawsuits pending against Merck in both state and federal court.
If you have taken Vioxx and sustained a cardiovascular injury (heart attack, stroke, or cardiac arrest), please contact Alley, Clark & Greiwe for a consultation regarding your legal rights.
Official Vioxx Settlement Information:
Information about Vioxx Recall:
Click here to view the FDA Public Health Advisory
Click here to view the Congressional Statement on Vioxx Safety
Click here to view the FDA Statement on Vioxx
Click here to view the FDA Public Health Advisory: Safety of Vioxx
Click here to view the FDA – Vioxx Q&A