Medtronic Sprint Fidelis Lead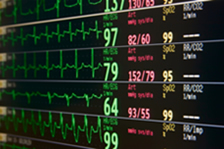 In of October 2007, the FDA issued a Class I recall of the Medtronic Sprint Fidelis lead due to a flaw that can cause the device to malfunction.  A Class I recall is the most serious type of recall since there is a reasonable chance that the product will cause serious health problems or death. The Sprint Fidelis lead, the thin wire that connects a defibrillator to a patient's heart, can fracture or break which could result in a massive electrical jolt or cause the device not to work at all.  This product was released to the market in 2004.  Any defibrillator implanted since 2004 could have one of the leads. 
The recall applies to the following model numbers:
Sprint Fidelis Model 6930
Sprint Fidelis Model 6931
Sprint Fidelis Model 6948
Sprint Fidelis Model 6949
There is currently no reliable test to predict whether the Medtronic lead wire will fracture in the future.  Patients should contact their physician immediately if they experience unexpected shocks. Those patients who require the removal of a fractured lead device face a dangerous surgical procedure to replace the defective leads. 
Alley, Clark & Greiwe is one of only a handful of firms that are involved in litigation with Medtronic leads. Please contact our office immediately if you or someone you love has been received a Medtronic Lead that has been recalled.
Helpful Consumer Links