Medtronic Defibrillator Litigation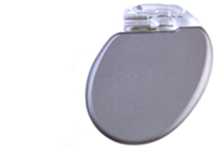 Medtronic implantable defibrillators are used to treat patients with irregular heartbeats. Similar to a pacemaker, the device is surgically implanted beneath the collarbone and uses batteries to emit electric signals that jolt the heart back to its normal rhythm. In February 2005, physicians nationwide received an alert from Medtronic regarding the manufacturer's Implantable Cardioverter Defibrillators (ICD) and Cardiac Resynchronization Therapy (CRT-D) devices with batteries.
Prior to the 2005 recall, the FDA issued a class I recall of Medtronic ICDs Micro Jewel II Model 7223Cx and GEM DR model 7271. The recall was issued because the batteries may short over a period of hours or several days causing the devices to fail. The ICD models may have defective high voltage capacitators. The defective capacitators may take longer than normal to charge near the end of the battery service life and may delay or not deliver the shock therapy. A total of 6,268 of the affected ICDs were manufactured, and an estimated 1800 are thought to still be implanted.
To date, an estimated 87,000 products have been affected and over 13,000 people have had the device surgically removed. Medtronic is currently stating it will pay to have the $20K device replaced and may pay additional expenses.

Alley, Clark & Greiwe is one of only a handful of firms that are becoming involved in litigation with Medtronic. If you or a loved one have received a Medtronic implantable defibrillator, please contact our office for more information about your legal rights.

Helpful Links: