Bisphosphonate Litigation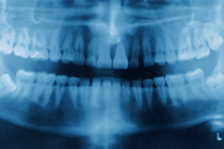 Bisphosphonates are a class of drugs used to treat and prevent osteoporosis and are widely recommended for postmenopausal women. These drugs increase bone density by slowing the body's natural turnover of bone cells. In 2008, sales of bisphosphonates drugs exceeded $3.5 billion and more than 37 million prescriptions were written.
Popular brand names of bisphosphonate drugs on the market:
Fosamax (alendronate) – osteoporosis drug manufactured by Merck that was approved by the FDA in 1995 and has been used by over 10 million women and men since then. More than 2,400 Fosamax patients have reported incidences of jaw bone death (osteonecrosis) since 2001.
Actonel (risedronate sodium) – currently marketed in over 90 countries through The Alliance for Better Bone Health, a partnership between Sanofi-Aventis and Procter & Gamble, to osteoporosis patients; comes in daily and weekly doses.
Boniva (ibandronate sodium) – manufactured and marketed by Roche Laboratories and Glaxo SmithKline for osteoporosis patients. Boniva was introduced in 2005 and is unique in that the medication is taken only once per month.
Didronel (etidronate disodium) – manufactured by OSG Norwich Pharmaceuticals and distributed by Procter & Gamble and approved for treatment of patients with Paget's disaease.
Aredia (pamidronate disodium) and Zometa (zoledronic acid) – both manufactured by Novartis, used exclusively for cancer patients and delivered intravenously.
Skelid (tiludronate disodium) – manufactured in France by Sanofi-Synthelabo for the treatment of cancer patients.
Bisphosphonate drugs linked to osteonecrosis of the jaw
Bisphosphonate drugs have been associated with a serious condition causing jaw bone death, also referred to as osteonecrosis of the jaw (ONJ). This medical condition results in chronic pain and disfigurement and is very difficult to treat. Symptoms of jaw osteonecrosis include jaw pain, toothache, exposed bone, pain and swelling in the jaw, soft tissue infection, altered sensation, numbness, and loosening of the teeth. The jaw is particularly susceptible to this condition since it absorbs ten times more of the bisphosphonate than other bones in the body. Bisphosphonates accumulate in the bones and may remain in the bony tissues for perhaps up to twelve years after discontinuation. Patients undergoing dental procedures and those who are simultaneously using corticosteroids are at particular risk for developing jaw osteonecrosis. Also, patients should inform their dentist about using bisphosphonate drugs prior to any tooth extractions, dental implants, etc.
Fosamax Linked to Unusual Fractures of the Thigh Bone
Many patients who have taken Fosamax and/or other drugs in its class have suffered serious, atypical thigh bone (femur) fractures after long-term use. In 2010, the FDA issued a warning to patients and the medical community about a possible increased risk of femur fractures in persons taking Fosamax and other drugs used to treat osteoporosis.
Tampa Fosamax Attorneys
If you are currently taking a bisphosphonate medication, you should discuss any concerns with you have with your doctor. Please contact a Tampa personal injury attorney at Alley, Clark & Greiwe immediately if you or someone you love have sufffered a thigh bone fracture or developed serious jaw bone damage from taking a bisphosphonate drug.
Helpful Consumer Links on Fosamax:
FDA Early Communication - Ongoing Safety Review of osteoporosis drugs (10/1/07)