News & Resources
November 1, 2017. Category:
Alley, Clark & Greiwe named in Best Law Firms 2018 by U.S. News and Best Lawyers®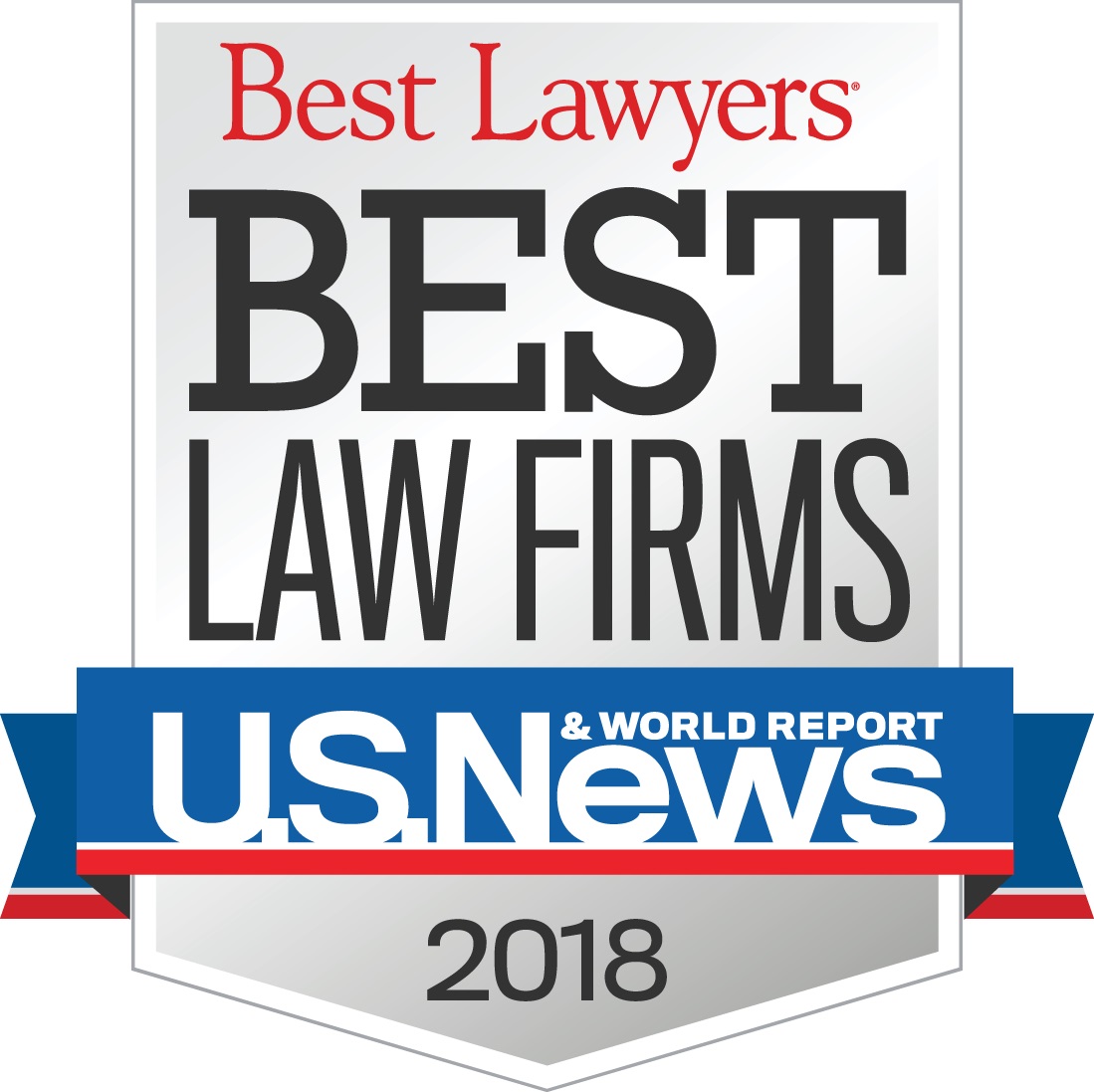 On November 1, 2017, U.S. News and Best Lawyers® announced the 2018 "Best Law Firms" rankings and we are honored to be included for another consecutive year.  Alley, Clark & Greiwe received four "Tier 1" rankings in the Tampa Metropolitan Area in the following practice areas:
     Plaintiffs Medical Malpractice Law
     Plaintiffs Personal Injury Litigation
     Plaintiffs Mass Tort Litigation/Class Actions 
     Plaintiffs Product Liability Litigation   
Firms included in the 2018 "Best Law Firms" list are recognized for professional excellence with persistently impressive ratings from clients and peers. Achieving a tiered ranking signals a unique combination of quality law practice and breadth of legal expertise.  The U.S. News – Best Lawyers "Best Law Firms" rankings are based on a rigorous evaluation process that includes the collection of client and lawyer evaluations, peer review from leading attorneys in their field, and review of additional information provided by law firms as part of the formal submission process.
The 2018 rankings are based on the highest number of participating firms and highest number of client ballots on record. To be eligible for a ranking, a firm must have a lawyer listed in The Best Lawyers in America, which recognizes the top 4% of practicing attorneys in America.  Over 13,000 attorneys provided more than 1,000,000 law firm assessments, and over 7,500 clients provided more than 65,000 evaluations. 
Ranked firms, presented in tiers, are listed on a national and/or metropolitan scale. Receiving a tier designation reflects the high level of respect a firm has earned among other leading lawyers and clients in the same communities and the same practice areas for its abilities, its professionalism and its integrity. Awards were given in 75 national practice areas and 122 metropolitan practice areas.
For more information on Best Lawyers, please visit bestlawyers.com.