Unsafe Medical Devices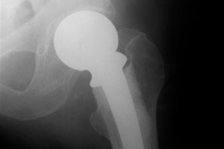 The Tampa personal injury attorneys at Alley, Clark & Greiwe have an average of over 30 years of experience in litigating complex personal injury, products liability, mass torts, and medical malpractice claims. We have successfully represented over 10,000 plaintiffs in pharmaceutical and medical device claims involving Vioxx, Bextra, hormone replacement therapy drugs, Guidant and Medtronic heart devices, breast implants, diet drugs, Baycol, Sulzer hip and knee implants, PPA, ProteGen bladder slings, and ReNu contact lens solution, just to name a few examples. Alley, Clark & Greiweis actively involved in litigation on a number of drug and medical device claims including the following projects:
Current Medical Device Litigation Projects:
Tampa Injury Attorneys
If you or someone you love has been harmed by an unsafe drug or medical product, please contact an experienced Tampa personal injury attorney at Alley, Clark & Greiwe for a free consultation regarding your legal rights. Please visit our Verdicts & Settlements Section for information about some of our previous drug and medical device settlements.