Medical Malpractice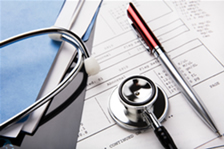 The Tampa medical malpractice lawyers at Alley, Clark & Greiwe have a solid reputation and a long tradition of representing victims of medical malpractice. Our lawyers have over 30 years of experience in litigating medical malpractice cases throughout the State of Florida. If you feel that you or someone you love have been harmed by medical negligence, please contact the experienced trial attorneys at the law firm of Alley, Clark & Greiwe for a free consultation regarding your legal rights. Please visit our Verdicts & Settlements section to read about some of our previous medical malpractice settlements.
What is Medical Malpractice?
Claims for medical malpractice can apply to all types of doctors and specialists, as well as to nurses, hospitals, and other health care professionals. Medical malpractice occurs when a health care provider deviates from the recognized "standard of care" in the treatment of a patient. Simply put, the "standard of care" is what a similarly qualified practitioner would (or would not have done) under the same or similar circumstances.
A death or serious permanent injury caused by the failure to meet minimum standards of care is what constitutes medical malpractice. A simple mistake or a bad outcome is usually not enough to constitute medical malpractice unless the result includes significant permanent damage, injury, or death to a patient. In other words, if a doctor makes a medical error but causes no permanent injury to the patient, there are not enough damages to support filing a lawsuit.
Florida medical malpractice law is very complicated, so you need an experienced attorney who specializes in medical malpractice law. There are very strict statutory requirements for filing a lawsuit against a medical provider in the State of Florida, and the costs associated with prosecuting medical malpractice claims are very significant. Expert witness testimony is required by Florida law to prove a deviation from standard of care in cases of medical malpractice.
Types of Medical Malpractice Cases
Medical negligence cases may include claims against a health care provider or hospital for improper care, medication errors, missed or delayed diagnoses, surgical errors, or improper nursing care, just to name a few examples. The Tampa medical malpractice attorneys at Alley, Clark & Greiwe are board certified trial attorneys who aggressively litigate claims for serious injuries or death arising from many different types of malpractice including, but not limited to, the following types of cases:
Permanent Disfigurement
Inappropriate or Dangerous Treatment Practices
Statutes of Limitations on Florida Medical Malpractice Claims
There are strict laws in the State of Florida that limit how long a person can wait before filing a medical malpractice lawsuit. If a lawsuit is not filed prior to the expiration of the statute of limitations period, then your right to sue will be forever lost. For these reasons, it is very important that you contact an experienced attorney immediately so the statute of limitations period does not expire.
Contact Our Tampa Malpractice Attorneys
If you believe that you or someone you love have been harmed by medical malpractice in Tampa, please contact the experienced lawyers at the law firm of Alley, Clark & Greiwe. There is no charge for our legal consultation. Our medical negligence attorneys are Board-certified trial attorneys and have been recognized by the legal community for their experience and knowledge in litigating claims for persons who have been victims of serious medical errors.
Helpful Consumer Links to Research Medical Providers